Hookup dating & casual sex
---
Mobile apps and hook-up sites
Hook-up sites and apps have become the primary way most people find casual sex with thousands of people connecting and meeting for no-strings sex every day. If you have been using or just checking out casual sex sites you will most certainly would have come accross 'fake' adult contact websites or apps.
We asked our members about their general experience of other adult dating apps and sex sites and on the whole experience has been poor and unsatisfactory.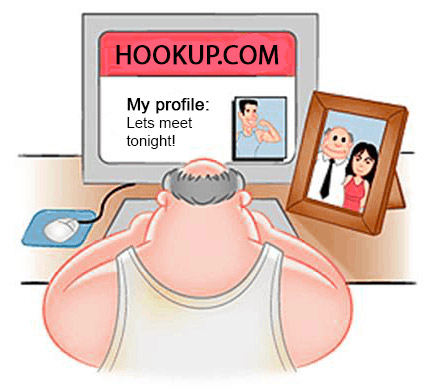 Protect yourself against scam
- Fake profiles & bots
Beware of 'bots'. These are fake profiles where replies are automatically generated by a 'bot' (robot) or artificial intelligence. These are usually easy to spot as more often than not their responses make no sense or are incredibly generic.
- Male/Female ratio
Be cautious of hook-up sites and apps with a very might percentage of female members. If it's too good to be true it often is. A genuine casual sex site will have a higher ratio of male profiles.
- Automatic subscription/billing
Fake sites will often try and enroll you onto a subscription service without you knowing. Keep an eye out for those pre-ticked check boxes on the payment page.
- Pay to read message
Some fake sites tryy to reel you in and signup to a subscription by sending you message notifications but only allowing you to view the message if you purchase a subscription or pay for membership.
Dating scam checklist
You should consider any of the following as suspicious:
Less than 10 men for every female
Automatic billing or subscription
Company not from the Europe or the US
High number of negative user reviews
Recommened on many fake review sites
Conclusion
Hopefully this article has given you some additional knowledge and information to help you spot the fake adult dating and casual sex sites/apps. Be aware and dont let anyone take advantage of you. Good luck!
Create your hookup profile