About us
---
What is Real Sex Contacts?
Real Sex Contacts is one of the UK's first and original sex dating and hook-up sites. It has gone through many changes and updates over the years but it's sole objective has always remained the name. To help like-minded adults to find each other for casual sex.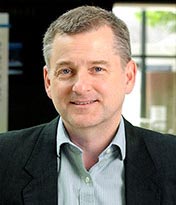 Real Sex Contacts was the brainchild of Michael M. Michael divorced in 2001 and didn't want to get back into a regular relationship - he just wanted to have a little fun with his new found freedom! After trying many different dating sites, dating apps and social media he found there wasn't a service for people just looking for casual sex. The idea for Real Sex Contacts was born. Michael decided he would build a safe and discreet place for people to find and meet for no-strings sex.
Tired of being tied and commited to subscription websites which never allowed him to end his subscription, Michael decided members should be free of ties and so made Real Sex Contacts a non-subscription website giving members the freedom to join and leave whenever they choose.
Because of this model Real Sex Contacts quickly grew to one of the UK's most popular and most used sex dating website. As it's popularity grew Michael started hosting singles and sex parties which proved to be popular with members.
Part of Michael's ethos was as well as providing easy access to local members, members should have 1st class customer service and support. 24 hour customer service was eventually introduced so if you ever have any question please feel free to contact the customer support.
The IDN team
We are part of the Infinite Dating network which was established over a decade ago and has become the UK's largest sex contacts network and adult community. Across the network we now have a friendly and knowledgeable team of customer support staff headed up by Susie T and an ever expanding technical department headed up by Mike and Ivan P to make sure everything keeps ticking along and new features are added regularly to improve your user-experience. The network has also taken on a dedicated system security officer to make sure all our servers are protected and your data is safe.
Is Real Sex Contacts safe to use?
Our platform is disreet and secure. All typles of people in different situations use our website - some married, some separated, some in relationships - so its important that we keep the platform discreet, anonymous and safe to use. No private information will ever be published and you are able to contact other members anonymously. Our servers are fully protected with the latest firewalls and virus protection ensuring your information is always protected and never vulnerable.
For more information visit Website security.
Which areas do we cover?
Real Sex Contacts is the parent company of an established casual dating network so we have memebers all over the country covering all major towns and counties. View our listings page to find someone in your county.
Contact us
If you have any questions or any concerns feel free to contact our customer support team who will answer any queries you may have.