Sex In The Time OF COVID-19
Tips for having sex and being save during the coronavirus pandemic.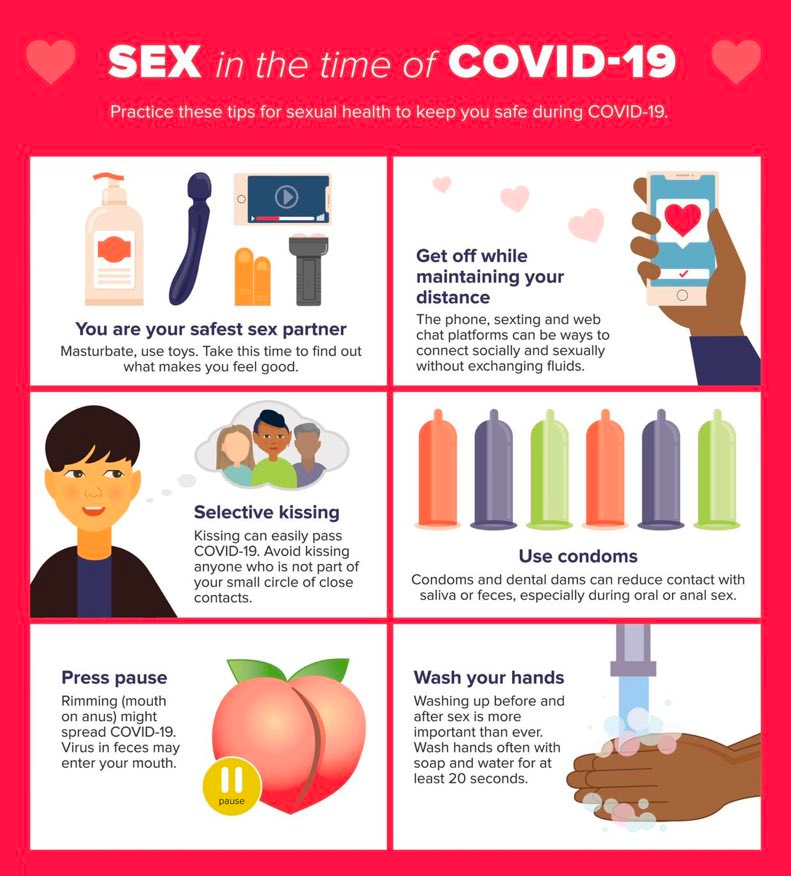 If you are having sex with someone new, it's important to talk to them about COVID-19 and manage the risk together. Ask them if they have any COVID-19 symptoms or had any in the previous two weeks and the same for anyone in their household. Key symptoms include fever, cough, shortness of breath and loss of sense of smell or taste.
It is also worth asking if they or anyone in their household have tested positive for COVID-19. People who test positive are now advised to isolate for at least 10 days from the first day they experienced symptoms.
If you or your partner are feeling unwell, don't have sex. If you have any COVID-19 symptoms, it's important to isolate and get tested. There is no proof that having previously had COVID-19 protects you against getting the infection again.
If you have symptoms of COVID-19 you can order a test.
Check out more of our dating tips and advice.
Please follow and like us: